The Orlando VA Medical Center dedicated two Directors Conference Rooms on May 26, 2016, to honor two great American Heroes.  They both were instrumental in bringing the VA Medical Center to Orlando and both served as Board Members of the Central Florida Veterans Memorial Park Foundation and in making the Memorial a reality.
The Directors Conference Rooms were dedicated in honor of:
LIEUTENANT COLONEL EARLE DENTON
and
THE HONORABLE WILLIAM C. COLEMAN JR.
Earle Denton was a veteran of both the Korean and the Vietnam Wars.  He distinguished himself in numerous battles including the infamous battle for Pork Chop Hill during the Korean conflict where his actions earned him both the Purple Heart and Silver Star.
Bill Coleman served with the 101st Airborne on their D-Day drop on France which included serving almost a year as a prisoner of war during World War II.  He was the recipient of two Bronze Stars and a Purple Heart.  Fifty years after he made his first jump over Normandy he did it again in 1994.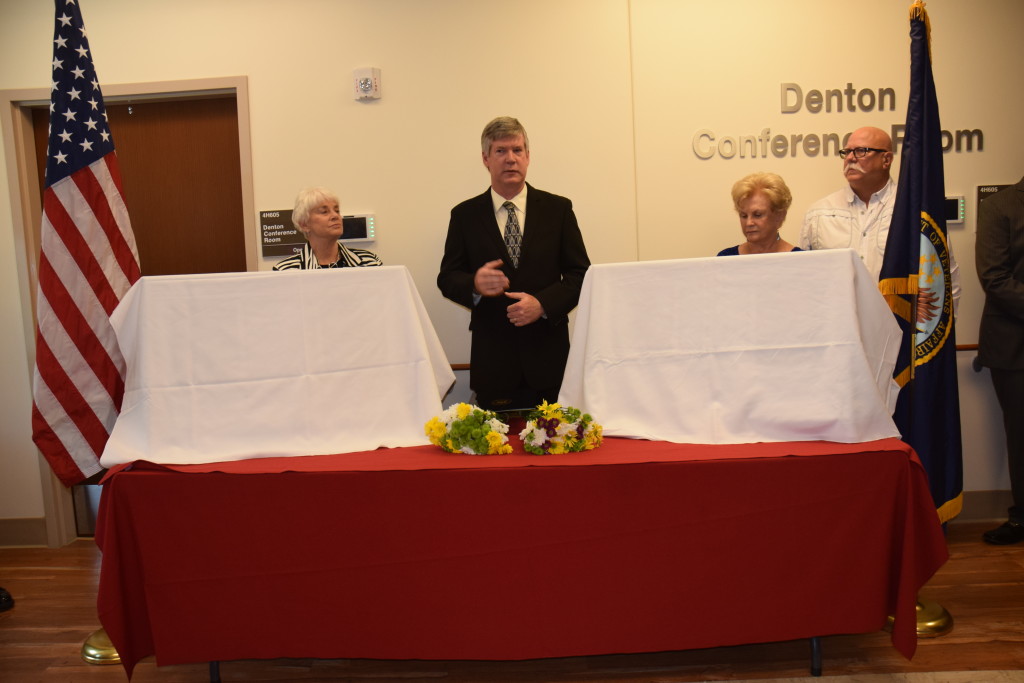 Timothy W. Liezert, Director of the  VA Medical Center, Making Presentation to:
Toni Coleman               and             Carol Denton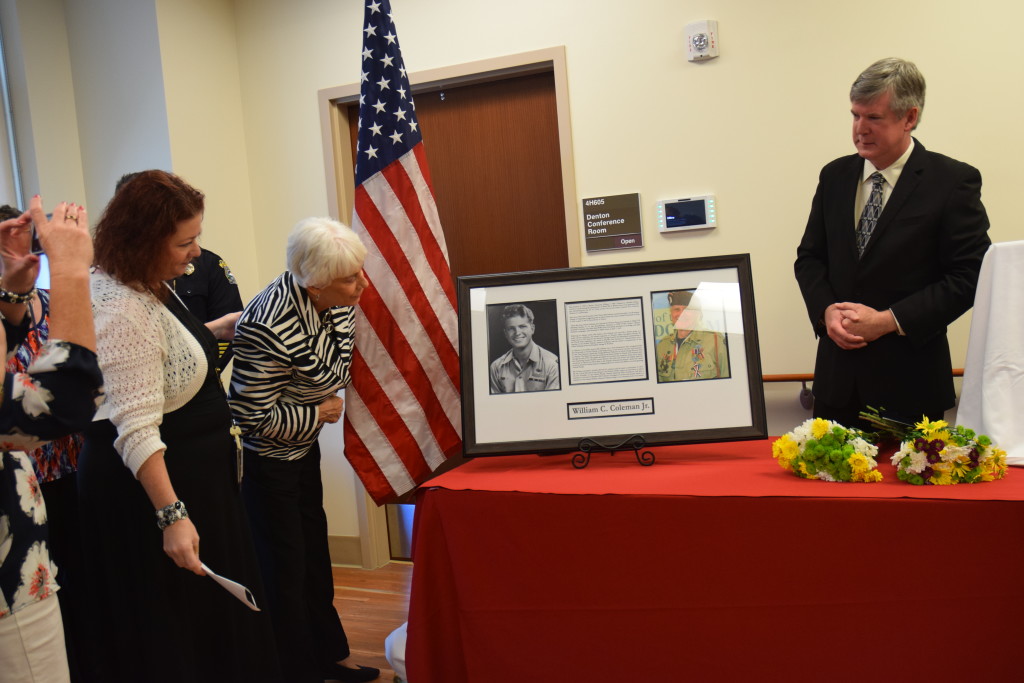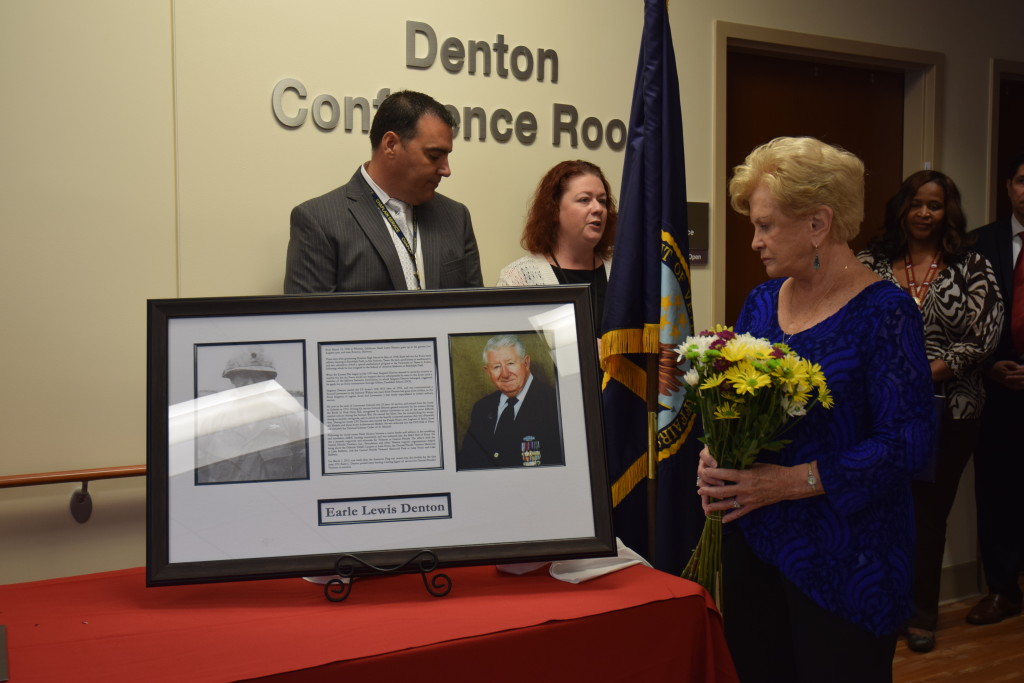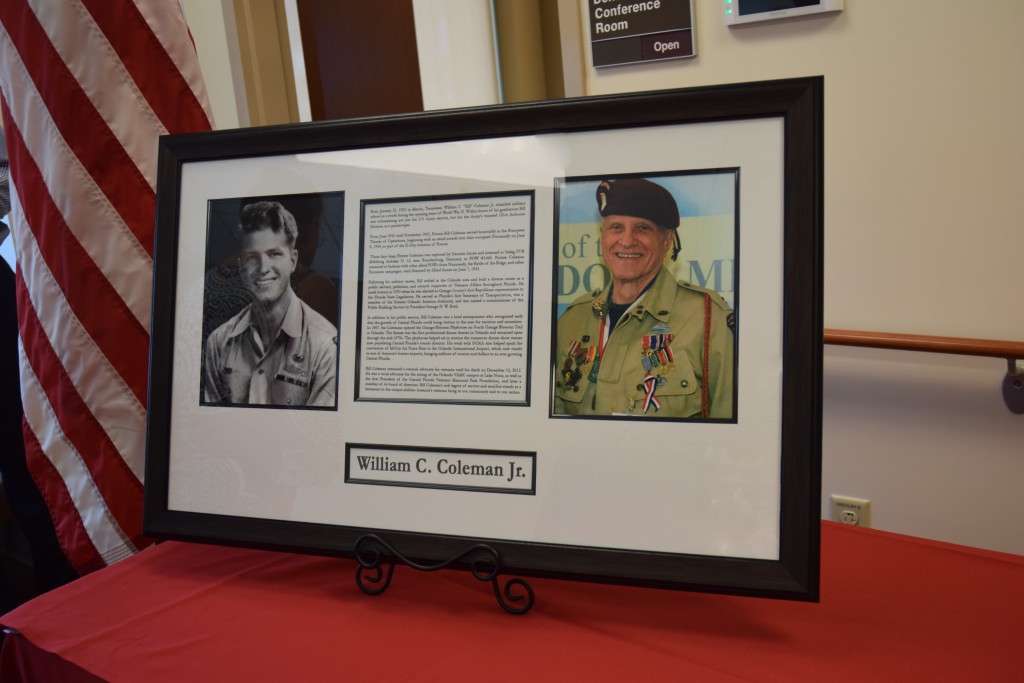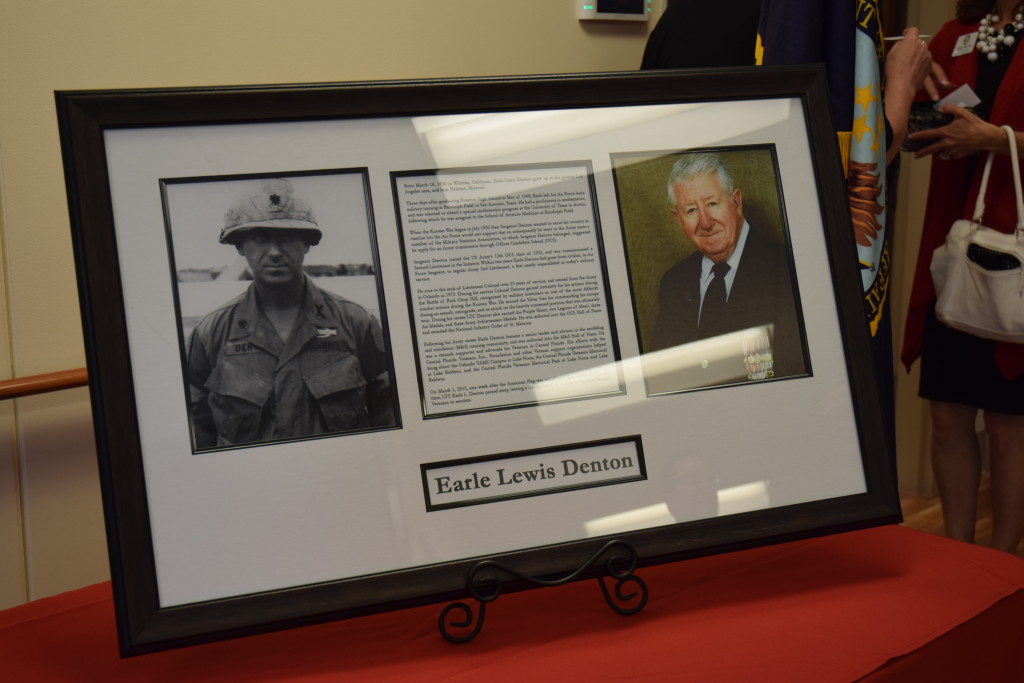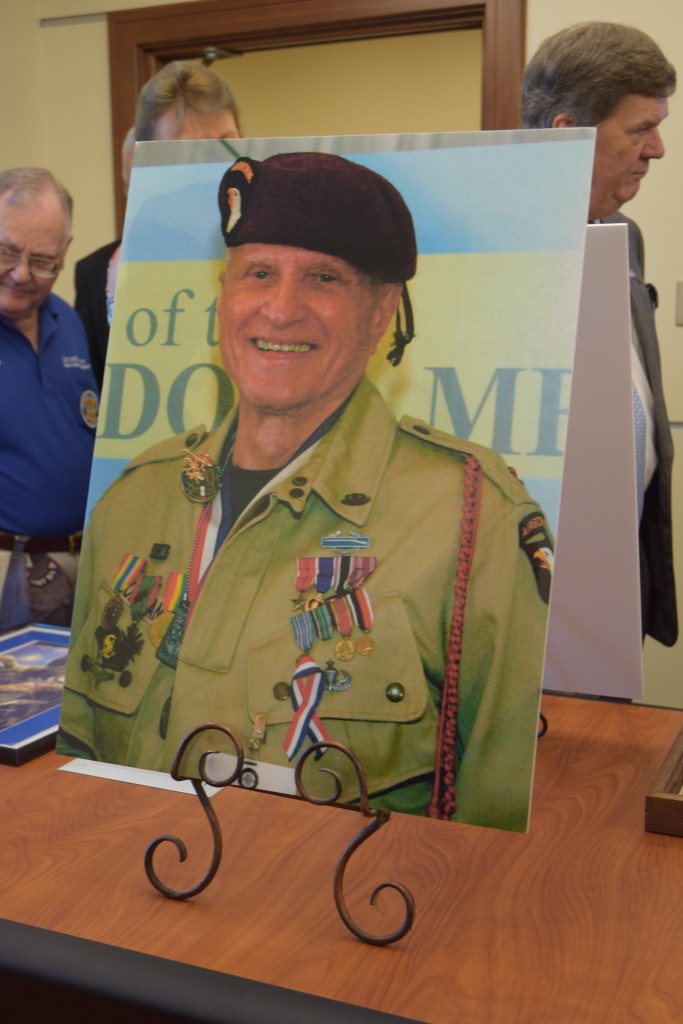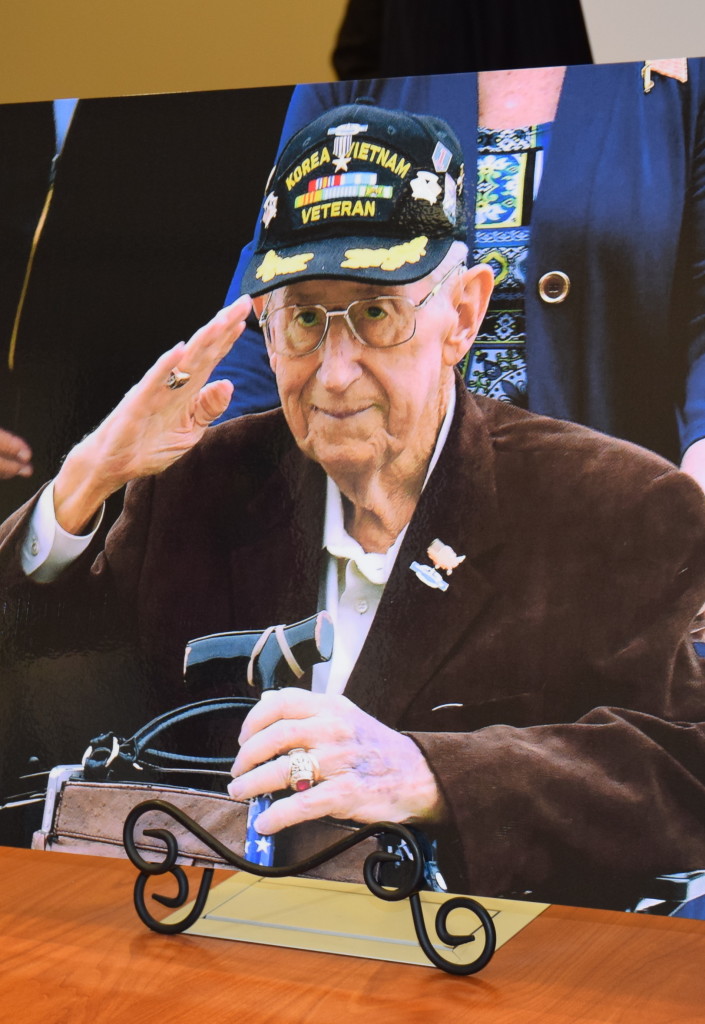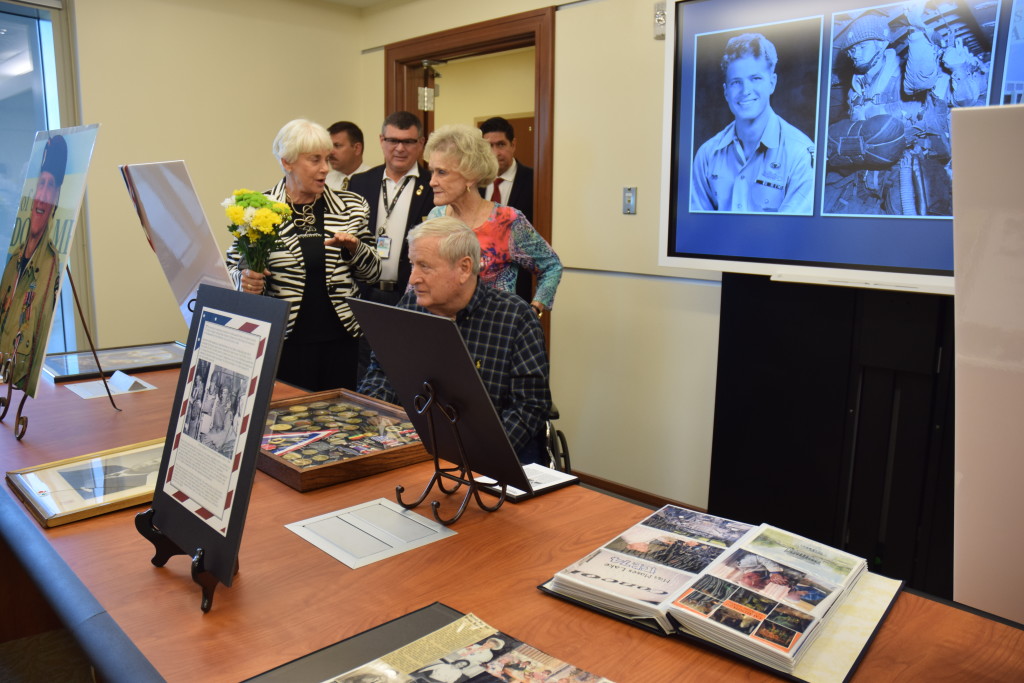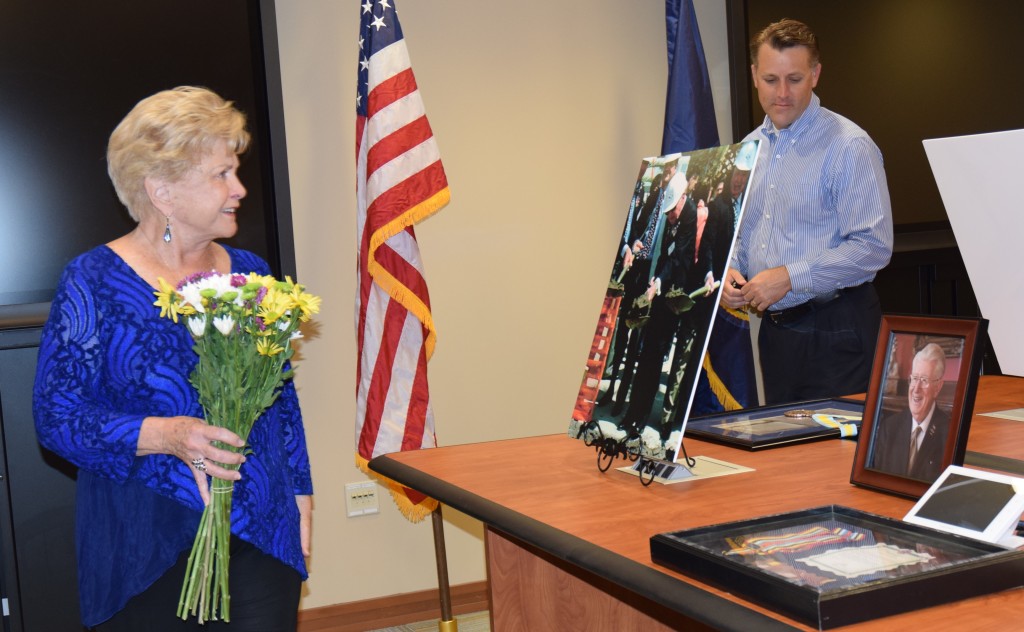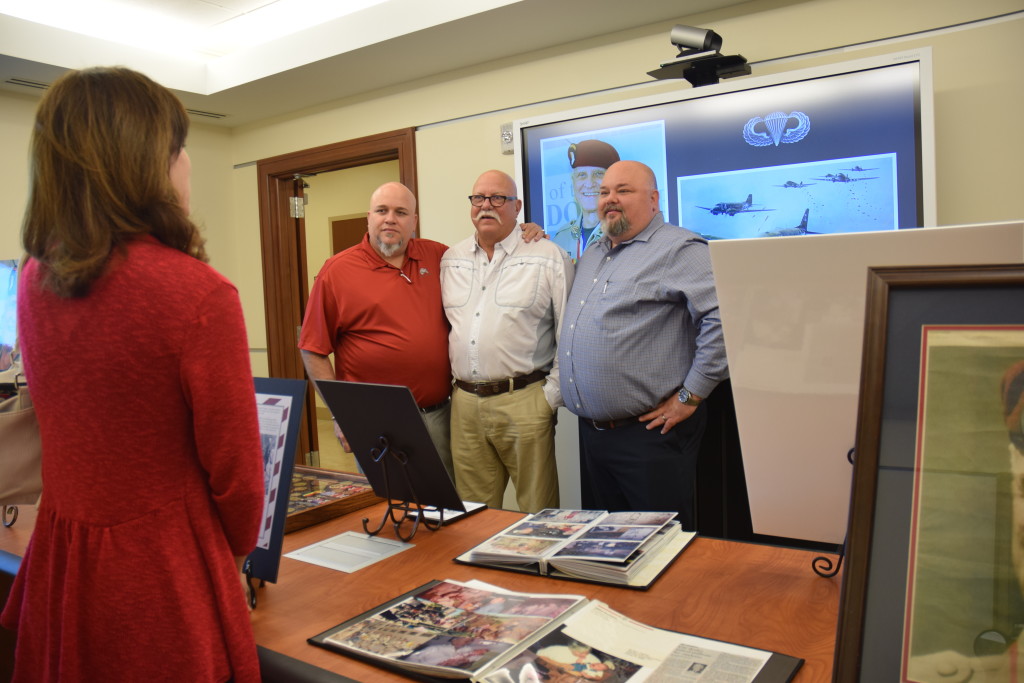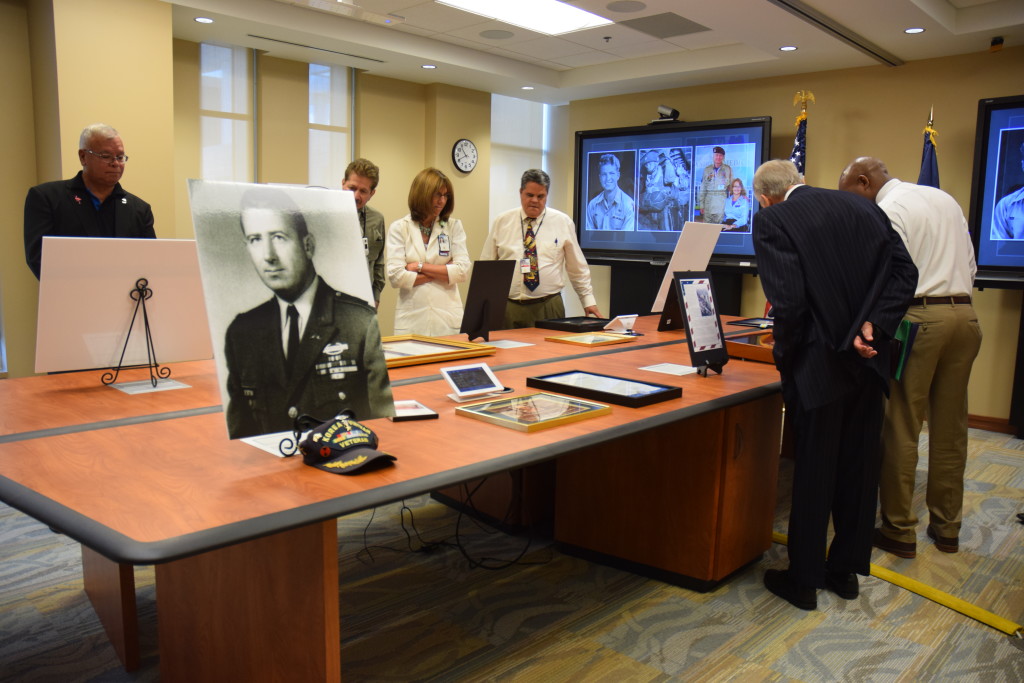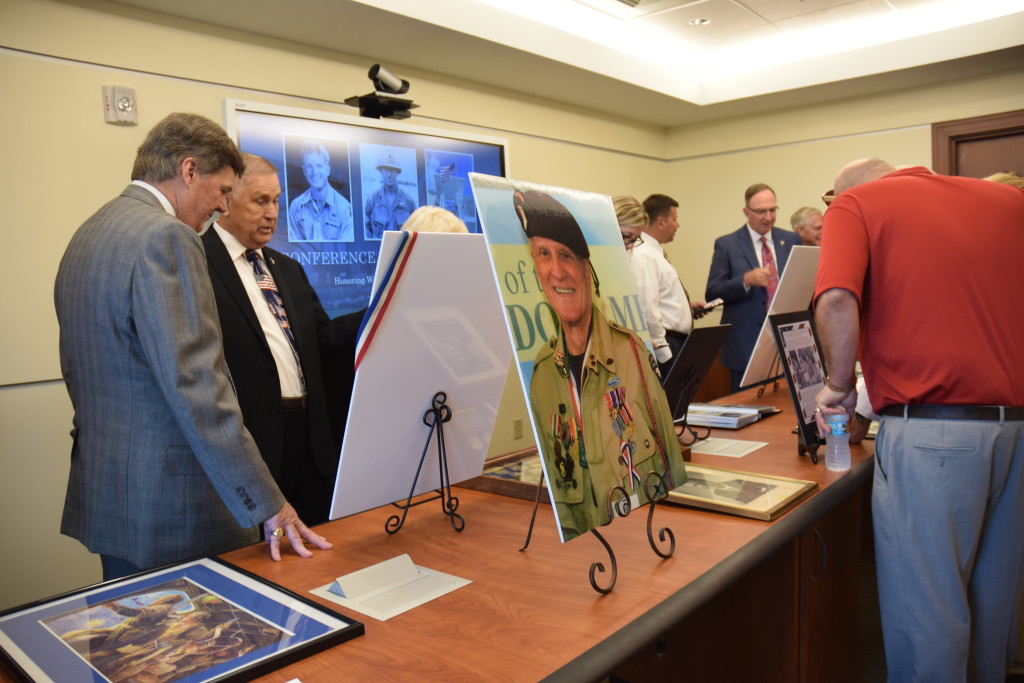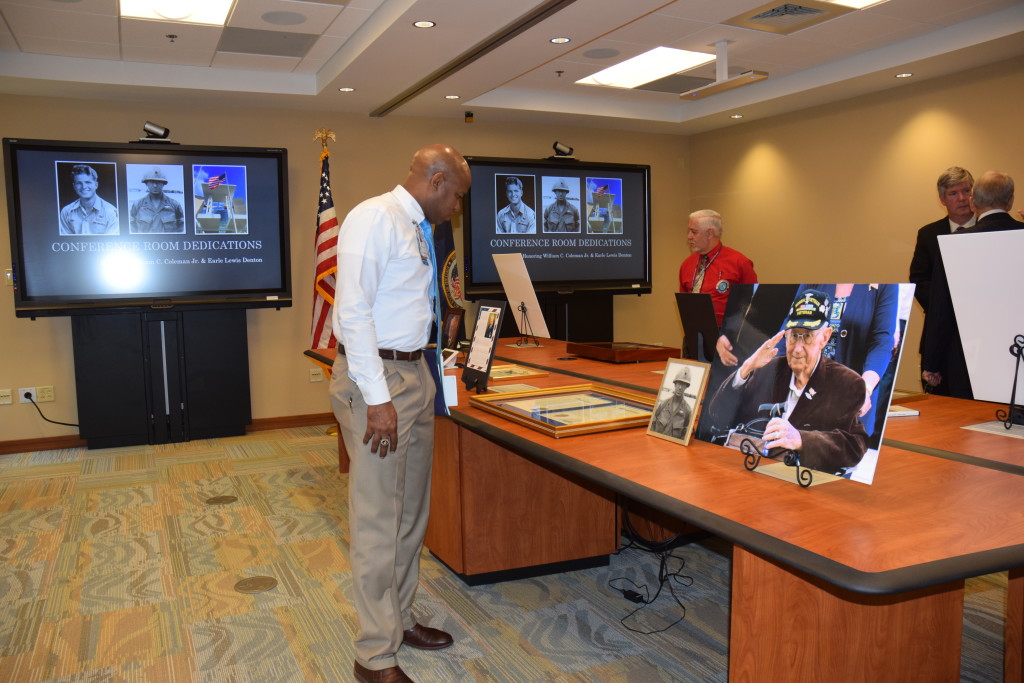 Photographs taken by Sharon Breece