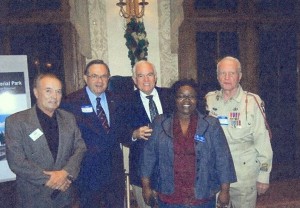 On December 7th a presentation was made to approximately six different real estate groups at the Commercial Real Estate Holiday Party held at the Country Club of Orlando.
This event was hosted by NAIOP (National Association of Industrial Office Properties).
Former Mayor Rich Crotty made opening remarks followed by Jerry Pierce, the Honorable Bill Coleman and Charlie Brenner.