Former National Security Advisor, General James L. Jones, USMC (Ret.) Addresses Veterans and Public on National Security in our Time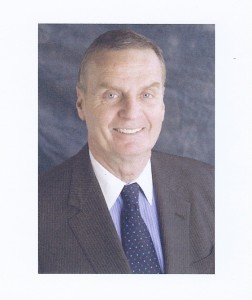 General James L. Jones, USMC (Ret.) discussed National Security in Our Time in an address to Central Florida Veterans and the public on Thursday, October 20, 2011 at the American Legion State Headquarters at 1912A Lee Road in Orlando, Florida. 
During his military career, General Jones served as Commander, United States European Command and Supreme Allied Commander Europe.  He served his country for 40 years in the US Marine Corps and from July of 1999 to January of 2003 as the 32nd Commandant of the Marine Corps.  After retirement General Jones served as our country's 22nd National Security Advisor and remained involved in national security and foreign policy issues, including the chairing of a Congressional Independent Commission on the Security Forces of Iraq.
General Jones said "It is interesting to note how little of our current political discourse, one year before our National elections, is being accorded to the issue of American competitiveness in the world.  American leadership in the economic sector of our society is the biggest threat to our position in the world of the 21st century.  One of the critical shortfalls of our National security portfolio is the continued absence of any semblance of an energy policy for the United States, a condition that has existed for years. "
General Jones further stated:  "I am convinced more than ever that our many friends and allies the world over do not want to contemplate a world in which the United States plays a diminished role.  They want the United States to be the leader that inspires those who are struggling or suffering and who, absent that leadership would have no counter balance to the world of the autocratic and opressive regimes."
General Jones spoke at the invitation of the Central Florida Veterans Memorial Park Foundation.